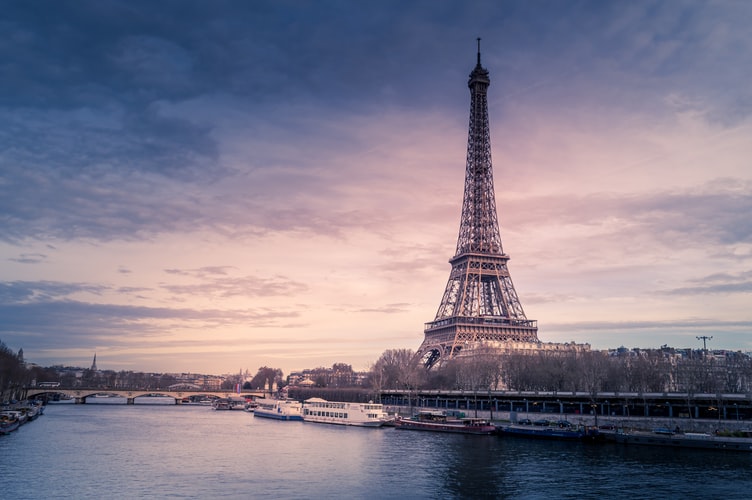 27/07/2020
An Ambitious and Coherent National Hydrogen Plan to make France one of the Leading countries in Renewable and Low-Carbon Hydrogen
Today, a successful energy transition is no longer an objective, it is imperative. If the role of hydrogen in achieving carbon neutrality by decarbonising key industrial sectors such as chemical and steel, intensive and heavy transport, electricity and heat production for buildings is recognised and supported, it appears today that the development of the industry is formidable opportunity for post-crisis economic recovery.
Europe and several member state have already materialised their support for the development of renewable and low-carbon hydrogen to make it one of the pillars of their energy, climate and economic policies.
CAPITALISE ON THE UNIQUE FRENCH ASSETS…
What Europe and the other countries of the Union are aiming for with their strategies, France has the capacity to contribute widely and to take its part to build too, a competitive hydrogen industry, creator f value and jobs in the regions, well positions in global competition.
A search for excellence, French industrial players present across the entire value chain, some of which have the potential to emerge as industrial champions within the framework of an important project of common European interest (IPCEI), a potential for already identified national market that can serve as a springboard for the sector to project itself into exports, quality energy and transport infrastructure as well as a geographical position allowing it to take advantage of the opportunities offered by international trade, and finally an already energy mix highly carbon-free and substantial renewable sources, all these assets with enable France to take positions in the deployment of a competitive sector of renewable and low-carbon hydrogen production and to become one of the leaders in Europe.
…TO DERIVE ENVIRONMENT AND ECONOMIC BENEFITS: MORE THAN 21 MT OF CO2 AVOIDED OVER THE DECADE AND BETWEEN 120 AND 250,000 DIRECT AND INDIRECT JBS CREATED OR MAINTAINED IN FRANCE
The commissioning over the period 2020-2030 of 7 GW of electrolysers, CCS units associated with current stream reformers making it possible to treat 130,000 tonnes per year as well as other production solutions such as biomass thermolysis will lead to the production of nearly 700,000 tonnes of renewable or low-carbon hydrogen by 2030, ie almost of the global market estimated at that date (1.35 million tonnes).
The trajectory will make it possible to reduce emissions in all uses (mobility, heat, industries) to reach more than 4 Mt of CO2 accumulated over the decade.
The development of French sector covering significant part of the value chain, as well as emergence of new hydrogen markets, will help create industrial and service jobs on French territory, estimated to be between 120 000 and 250 000 direct and indirect jobs, either in the form of net job creation, or in the form of re-qualification of existing more highly technical jobs.
ON CONDITION THAT YOU INVEST QUICKLY, STRONGLY AND IN A COORDINATED MANNER!
To be able to achieve the national objectives, in accordance with the PPE, the investments of industrial and research players are estimated at nearly 24 billion euros (24 billion euros) over the period 2020-2030. To create the domestic market, attract hydrogen users by making renewable or low-carbon hydrogen attractive to fossil fuels, the State must position itself as a trigger with support at 4 levels:
On demand to start the market
To hydrogen production
To hydrogen infrastructure
The development of a French technological offer
For the decade 2020-2030, this necessary public support is estimated at 6.7 billion (euros) for investment and 3.6 billion (euros) in support of the production of renewable or low-carbon hydrogen.
" Ambition and coordination are key words for a massive and structured deployment of hydrogen in France. Ambition in terms of objectives and associated means, coordination because all public and private actors are brought together to deploy this strategic vision.
Hydrogen is a real opportunity to meet the imperative challenges of energy transition and reindustrialisation in our country. The environmental and economic benefits identified are equal to the necessary financial effort determined for this plan. Still, the firing window is limited, the signal must be given now, failing that, the players in the French hydrogen sector will not take the leadership positions they are able to hold. Others will win the considerable contracts for renewable and low-carbon hydrogen in this decade of transition to a low-carbon economy' concluded Philippe Boucly, President of AFHYPAC
The proposals of hydrogen sector: 21 recommended to make France one of the leaders in renewable and low-carbon hydrogen of tomorrow
Coordinate the massification of demand to draw economies of scale from major industrial players
Help with the acquisition of hydrogen vehicles and give visibility to users
Develop regulations
Transpose the RED II directive as soon as possible
Guarantee the traceability of hydrogen produced and established a system of guarantees of origin
Immediately establish a support mechanism for the production of renewable or low-carbon hydrogen
Set up the recharging infrastructure necessary for the large-scale deployment of hydrogen mobility
Create the framework for the deployment of gas infrastructure dedicated to hydrogen
Fuel Cell Works [online] 23.07.2020 https://fuelcellsworks.com/news/an-ambitious-and-coherent-national-hydrogen-plan-to-make-france-one-of-the-leading-countries-in-renewable-and-low-carbon-hydrogen/