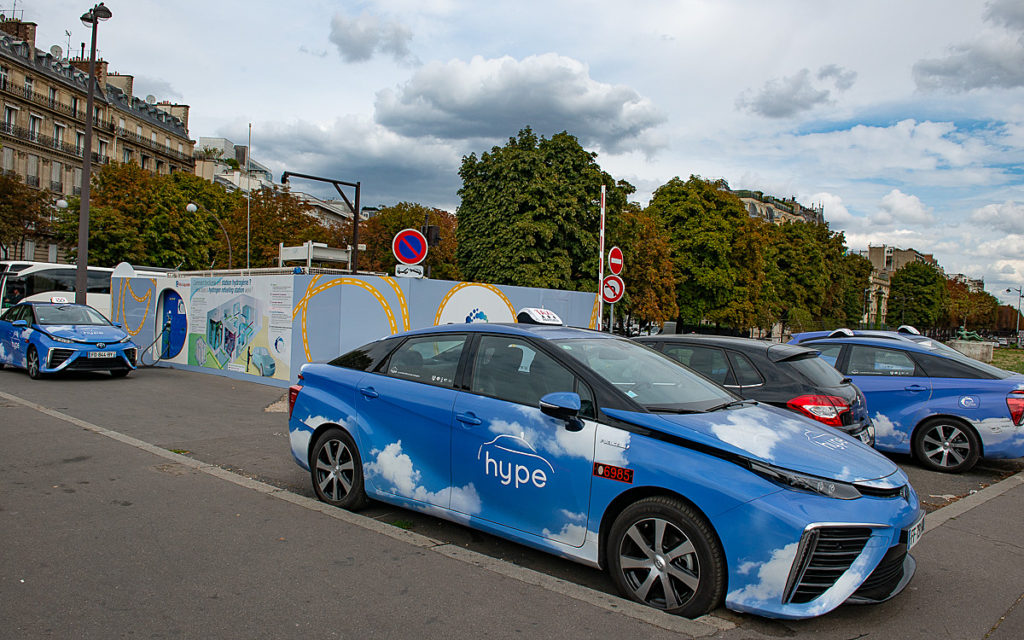 16/09/2019
Ces taxis qui roulent à l'hydrogène
An article released by ZEFER partner, Mairie de Paris, talking all things about Hype and discussing the ZEFER project. Highlighting in particular the overall messages hoping to be achieved by the project and what has already been achieved.
Rouler à l'hydrogène, c'est possible à Paris, avec la compagnie de taxis Hype. Reportage à la station installée près du pont de l'Alma (8e), avec le soutien de la Ville. 120 chauffeurs roulent désormais avec cette technologie, avec un objectif de 600 véhicules à la fin 2020.
Ils ne font pas de bruit, n'émettent pas de gaz à effet de serre et sillonnent la capitale et l'île-de-France. Leur carburant ? L'hydrogène. La flotte des taxis Hype, initiative lancée en décembre 2015 à l'occasion de la COP 21 avec le soutien de la Ville, prend petit à petit de l'ampleur : "Nous n'avions que 5 chauffeurs, nous en sommes à plus de 120, tous salariés", s'enthousiasme Mathieu Gardies, fondateur et président de Hype, qui ambitionne d'atteindre les 600 conducteurs à la fin 2020.
Si le chiffre semble modeste, au regard des 20.000 taxis parisiens, c'est que la technologie nécessite des stations spécifiques. Actuellement, quatre stations (pont de l'Alma, aéroports d'Orly et de Roissy et Les Loges-en-Josas, dans les Yvelines) et permettent l'approvisionnement des véhicules. Et une nouvelle pourrait voir le jour près du pont de Grenelle (16e), dans le cadre du programme Réinventer la Seine.