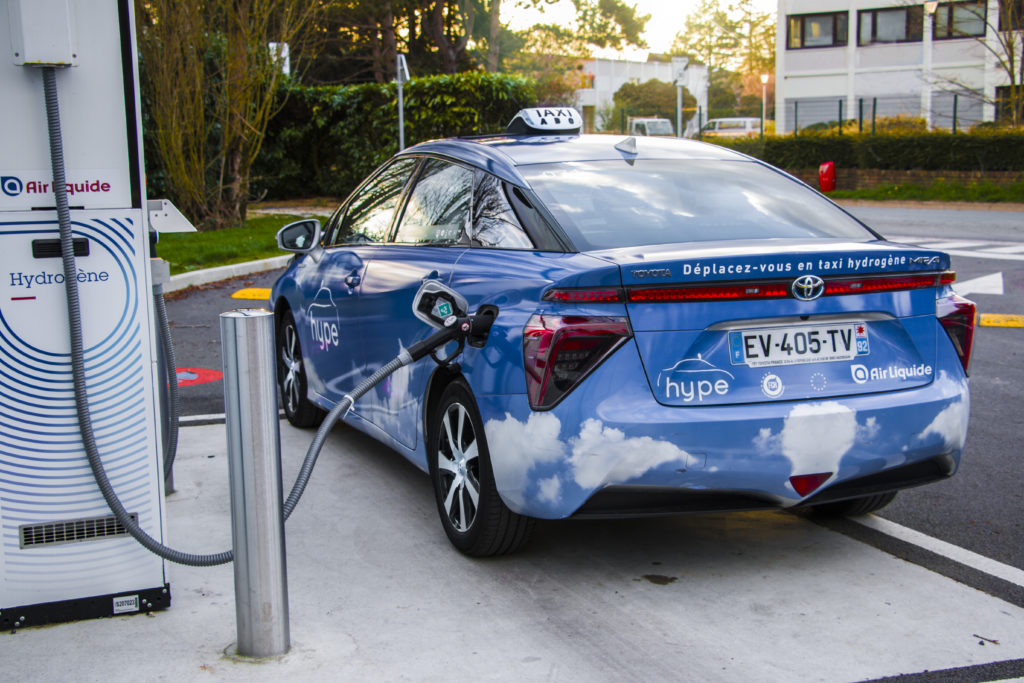 16/12/2021
Hype raises €20 million in strategic industrial partnerships with HRS and McPhy
• Hype accelerates its development by leveraging industrial partnerships with two leaders of the French and European hydrogen industry
• With this operation, Hype confirms its agenda of deploying 10,000 Hype taxis and 20 stations of 1 ton/day of locally produced green hydrogen in the Ile-de-France region by the 2024 Paris Olympics, as well as its plan to establish itself in 15 additional cities, in France and abroad, by late 2024
• Within the framework of these partnerships, Hype will order at least 12 stations with a capacity of 1 ton/day — including 6 from HRS and 6 from McPhy —, as well as 2 stations of 200 kg/day from HRS and 2 electrolysers from McPhy by June 30, 2023
Paris, December 14th, 2021
Hype, the pioneering zero-emission mobility company launched by Mathieu Gardies in 2015 and operating the largest fleet of hydrogen-powered taxis in the world, announces, as part of strategic industrial partnerships, it has received fundraising commitments of €20 million, including €6 million from HRS (Hydrogen-Refuelling-Solutions), €2 million from Holding HR (owned by Hassen Rachedi, founder and CEO of HRS) and €12 million from McPhy.
The commitments enable Hype to initially place a firm order for three stations: one 200 kg/day station and one large capacity station from HRS; as well as one large-capacity station from McPhy and a McPhy electrolyser. By June 30, 2023, and subject to confirmation of specific grants applied for in 2021, Hype will order at least 10 additional stations with a capacity of 1 ton/day, with 5 coming from HRS and 5 from McPhy, as well as one 200 kg/day station from HRS and an electrolyser from McPhy.
Through its wholly-owned subsidiary Hype Assets, Hype is securing the deployment of its green hydrogen production and distribution network that is open to all, making taxis the first relevant and scalable market to accelerate the deployment of zero-emission mobility.
The first infrastructures will be installed primarily in the Ile-de-France region to attain Hype's objective for the 2024 Olympic and Paralympic Games; that is, to significantly reduce air and noise pollution by deploying 10,000 hydrogen vehicles for taxi use, with a network of 20 stations producing one ton/day of locally produced green hydrogen.
Hype also plans to expand to 15 other French and international cities by the end of 2024. The next two cities should be announced early 2022. Hype confirms its role as a catalyst and accelerator of change in the hydrogen industry, both in terms of the volumes deployed in the short term and in terms of its ability to provide manufacturers with rapid expert feedback through a co-development approach.